Drive Responsibly, Find the Right Policy for You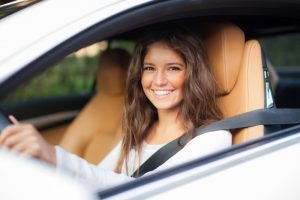 Auto Insurance is necessary for ensuring your safety on the road. Proper car insurance will ensure you\'re prepared in the event of an accident, theft, or hit-and-run.
Randy Jones & Associates offers premium auto insurance options to drivers in Alabama and Tennessee. We combine our quality coverage options with personalized service, and our insurance specialists work with you directly to choose a policy that fits your needs.
Randy Jones & Associates offers a variety of auto insurance coverage options:
Liability Coverage

Comprehensive Coverage

Collision Coverage

Uninsured & Underinsured Motorist Coverage

Diminishing Deductible

Accident Forgiveness

Minor Violation Forgiveness

Roadside Assistance

Specialty Auto Insurance

24-Hour Customer Service

Towing

Rental Reimbursement

Personal Injury Protection (PIP)

Medical Payments Coverage
Avoid the Potential Pitfalls of Driving Without Insurance
High out-of-pocket costs, legal issues, and injury liability are all potential issues that may arise if you\'re involved in an accident without proper auto insurance.
Driving responsibly, with the right insurance policy, is an important financial decision. Auto insurance can help reduce or cover property damage contests, replacement parts for your car as the result of an accident, medical expenses from injuries, roadside assistance, and more. Policies vary depending on protection options, so it\'s important that you talk to an insurance specialist at Randy Jones & Associates to find the right policy for you.
With Alabama offices in Albertville, Anniston, Cullman, Foley, Gadsden, Mobile, Montgomery and Tennessee offices in Franklin and Fairview, the RJA Insurance team is conveniently located to serve you.
Click Here or call 1-800-648-6584 for a free, no-obligation quote today!